You may click any previously placed content block on the stage to view its properties. From here, you can set up and configure your content. You may also lock any content block to prevent other users from making changes to it.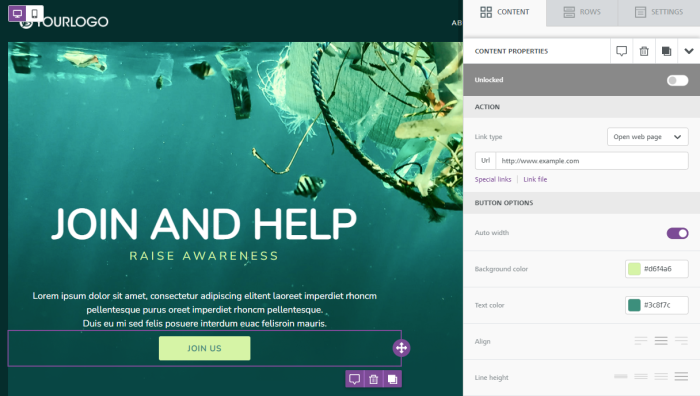 If you click outside of a content block on the stage, you will select the row containing the content block. The sidebar will then display the row's properties.
Available content properties will change based on the selected content block. For example, "Letter spacing" is only available for content blocks containing text elements such as Title, Text, Menu, and Button.

One example of a content block that has specialised properties is the Button. These properties allow you to apply styles and configure an action. In the image below, the "Read More" button is selected.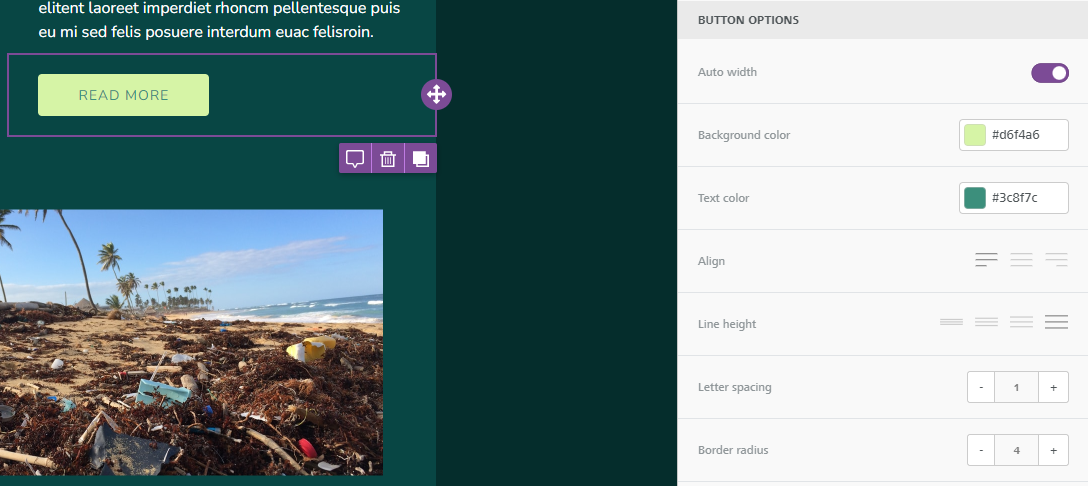 As shown, the content tab displays "Button options" when the button content block is selected. From here, you can configure the button's width, alignment, background colour, shape, and more. If the sidebar's content is longer than the screen's height, a scroll bar appears on the right side.
More specific descriptions of unique content block properties are provided in this guide where appropriate.
Block Options
In addition to Content Properties, some content blocks may display block options with additional configuration options.
Advanced Settings
Specific content block options, such as Padding and Borders, have two modes. In simple editing mode, only one setting displays. If you toggle on "More Options", advanced settings will display. For example, if you activate advanced settings for padding, you can configure it for each side of the block.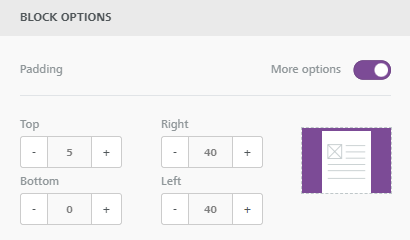 Mobile Responsiveness Settings
You may hide or show any content block on mobile or desktop, as shown below. Note that any hide/show settings applied at the Row level will override these settings.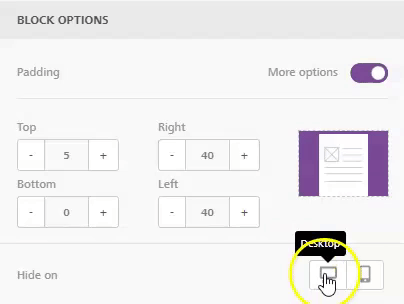 Block Identifier
This option allows you to create Anchor links using the menu content block. You may toggle on and set a unique block identifier for any content block in a Page or Popup.