You can raise a regulation request against an individual customer to comply with GDPR requests.
Find a customer and view their details page, open up the regulations section and click on Raise Regulation Request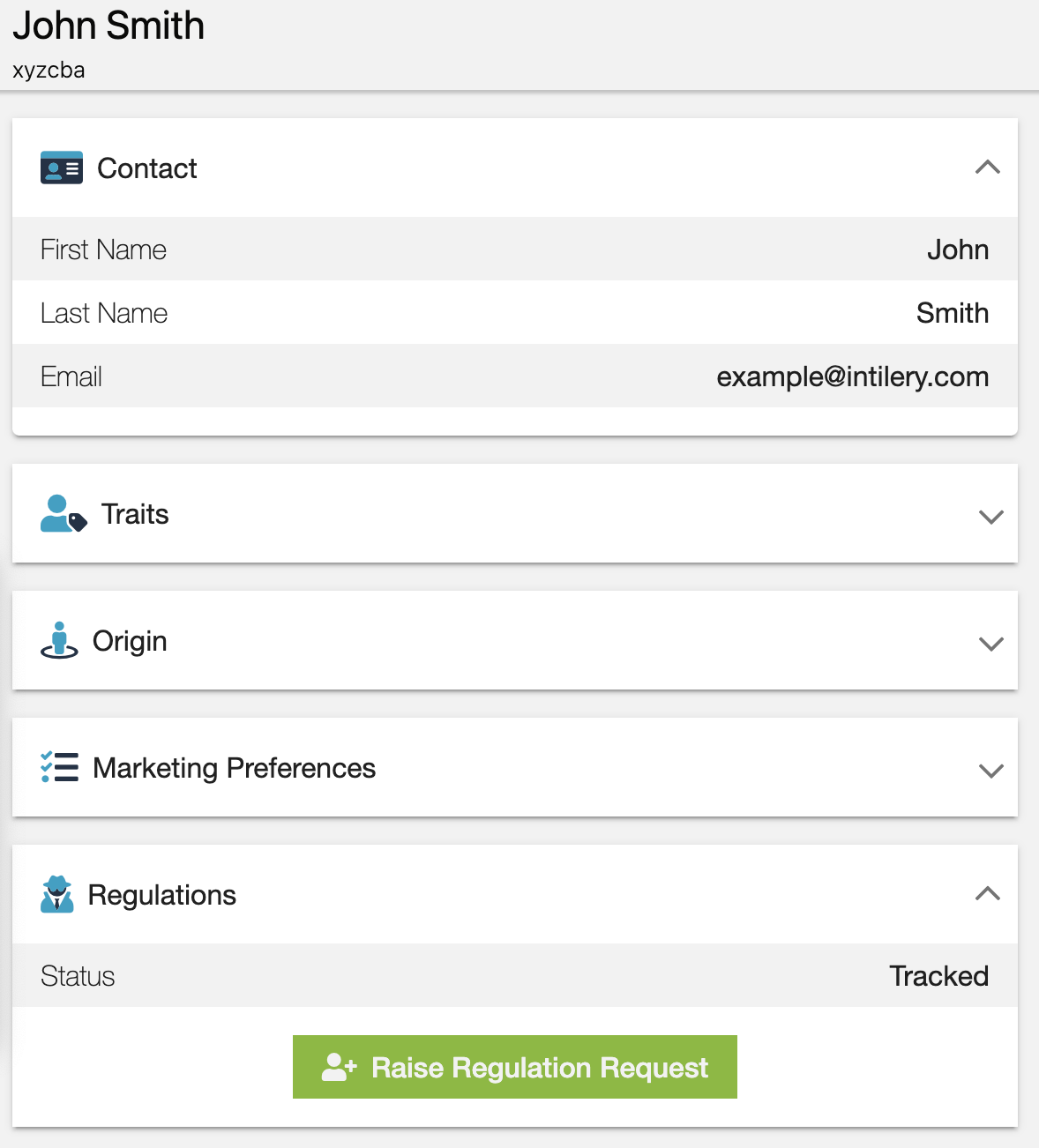 You are presented with the choice of regulation request to raise: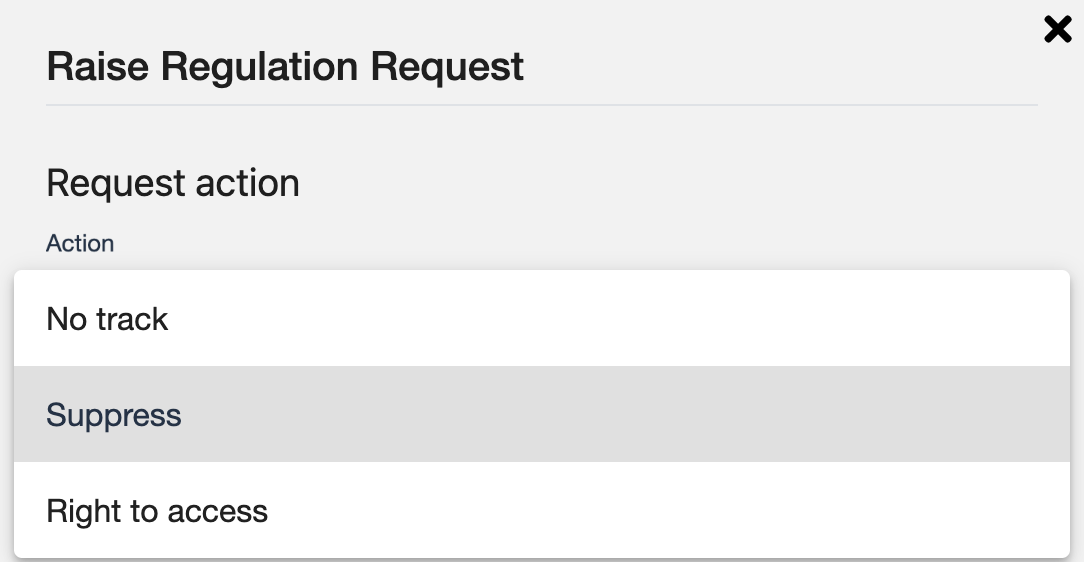 No Track: Will stop the recording of any further events for this customer from the JavaScript Tag
Suppress: Will stop recording any more events against that customer
Right to Access: Will enable you to download the data recorded against the customer, the download is available from the Regulations section.
When a customer is marked as No Track you can:
Track: Enable the customer to be tracked again through the JavaScript Tag
When a customer is Suppressed you can then:
Delete: Remove all the data associated with the customer from the platform
You can also choose to suppress and delete in one action if you raise a suppress request and tick the delete radio button.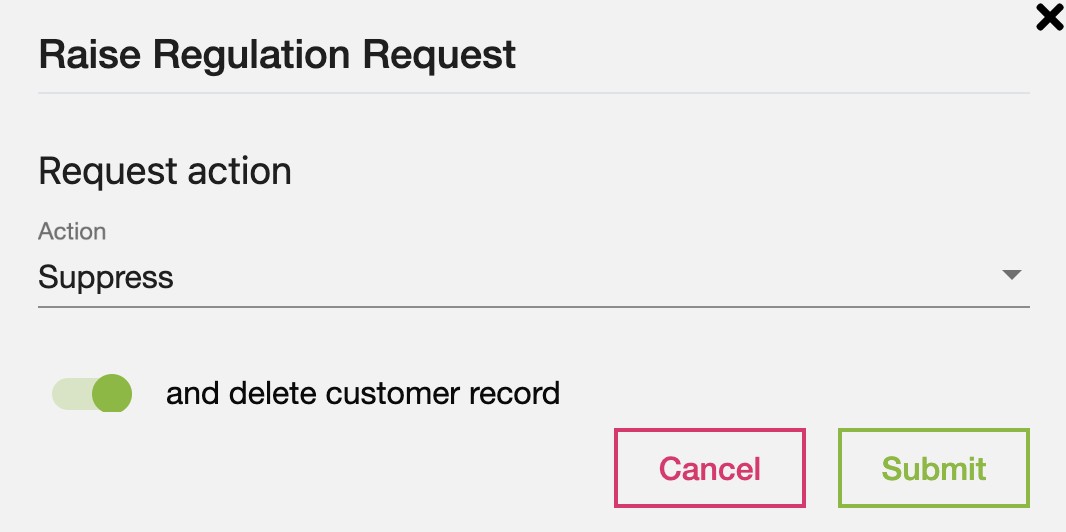 Audit of Requests
From the Regulations menu item you can see an audit record of all the regulation requests that have been made and access the right to access data download.
Bulk Requests
From the Regulations menu item you can raise requests against individual customers or upload a CSV file with a list of the userId (externalIds) that you want to remove, with one Id per line.
Permissions
There are 2 policies associated with Regulation requests.
Regulation Admin: Can view audit trail and raise regulation requests
Regulation Viewer: Can view the audit trail, but cannot raise requests