DNS stands for Domain Name System or Domain Name Server. They're responsible for connecting domain names to web servers. Anytime you connect to the internet and go anywhere, you're using them.
For Intilery to be able to send email from your domain, we need for you to confirm which domain you will be sending emails from, whether your primary domain or a dubdomain – we recommend you send from a subdomain, e.g., yourdomain.com or mail.yourdomain.com etc. This can all be done via your Intilery account, which is covered on the next page.
How it works.
Your browser: Go to intilery.com.
Your computer: Connect to DNS server and tell me which server godaddy.com is on.
DNS server: intilery.com is on this IP address: XX.XXX.XX.XXX
Your browser: Go to this IP address and ask for the intilery.com website.
The DNS records translate the domain into the IP address of the server that hosts it. So, in this example, we asked for intilery.com and it told us where it was hosted.
Once you have implemented the DNS we will perform a test email through your domain to ensure it works as expected.
You can create the domain through your Intilery account by clicking on 'Email Domains'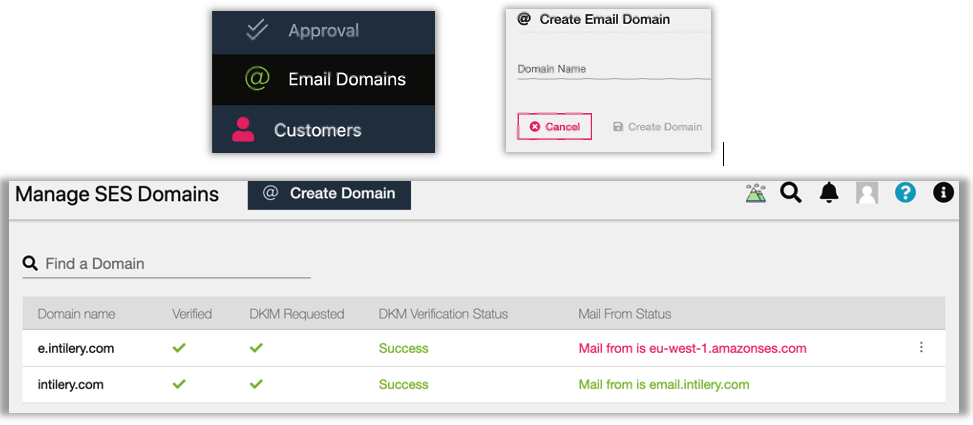 Here you are also able to download verification. Click on the 3 dots on the right-hand side and click on 'Mail From DNS' to download your DNS settings that you need to implement, see Intilery examples below.