You are permitted to send SMS texts to your customers as long as you have their permission, perhaps they provided you with their mobile number during a transaction or on sign-up on the basis of legitimate interests, how ever you obtained you may need to demonstrate this if you are asked.
The new data privacy laws regulate how your customers opt-in to receiving information from you and there are lots of discussion on what counts as consent. Making it really clear from the outset exactly what customers are opting in to means that not only will they be giving consent to hearing your exciting updates, but they'll also know exactly what they signed-up for. After all, the new rules are about transparency.
If you don't have customers' specific permission, you can still send customers and prospects marketing texts by relying on something called the 'soft opt in'.
The soft opt in assumes that customers might reasonably expect to receive marketing texts from a company that they've recently bought from or made an enquiry to.
If you rely on the soft opt in, then you need to have given customers the opportunity to opt out of receiving texts when they purchased from you or made an inquiry.
Under PECR law, you must include an opt-out function in your SMS campaigns to give customers the option to stop receiving communication from you if they wish to.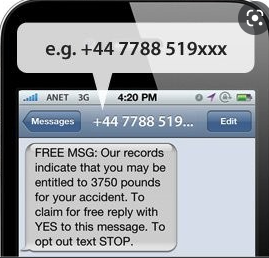 Sending SMS
When sending marketing messages we advise that you include an opt out path. A STOP keyword is a way for customers to inform you that they wish to unsubscribe from your SMS marketing.
SMS.Stop words are specific words such as STOP or UNSUBSCRIBE that signal that a person no longer wishes to receive messages from you. When our SMS provider identifies a stop word, the person's phone number is added to the opt-out list and you will no longer be able to send messages to that number.
So, what does it mean when someone 'unsubscribes'? 

* The number will be removed from your account permanently 

* You will be unable to send the number any SMS from your account 

* You will be unable to upload the number into any group on your account


At an additional cost we can assign you a STOP keyword. For example, if your keyword is BRIAN on 60777, then BRIANSTOP on 60777 will allow people to opt out of your service.
All texts to our shortcodes are charged at standard network rate (usually 10p + VAT). Any SMS unsubscribed will be removed by our SMS provider, preventing them form receiving further SMS messages from . The number will stay on the opt-out list until the receipt chooses to opt back in. I can send you over any stop numbers so that you can removed them from your audience.
Note: You do not need to include an opt out on a transactional or service text. Be aware that if your message contains a marketing element, an opt out is required. Here's another example of a service text.
Opt-out
Once clients have opted out of your campaigns they appear in your opt-outs list. This means that if you try to send to that in future, it will not be sent. Sending an unsubscribe confirmation text is not required
At your request we can also provide you with the list of numbers who have opted out, so that you can remove them from you Intilery account, this is to ensure that they are not added to any future audiences as they are now dead contacts and wasting your credits should you attempt to send to them,
Questions
If I send a marketing text to an existing customer, do I need to include an opt out?
Yes, if you send marketing texts to your customers or prospects, you need to include an easy way for them to opt out or unsubscribe from receiving further marketing texts from your organisation.

If a customer unsubscribes to a marketing text, does that also exclude them from receiving email?

No, When a customer unsubscribes from receiving marketing texts you are still allowed to send them marketing emails.

You do of course have to give the customer the opportunity to unsubscribe in every email that you sent them

How often do I need to include the opt out on a marketing text?

The opt out needs to be included in every text that you send your customers.
UK: SMS unsubscribe and privacy guidelines
There are two main pieces of legislation covering the use of SMS in the UK:
The Information Commissioner's Office (IOC) enforces this legislation and provides all needed information to understand each one in full.