Start by clicking on Email Assets in the left hand column.

Then click on New EMAIL button.

This will then bring up the create E-mail page.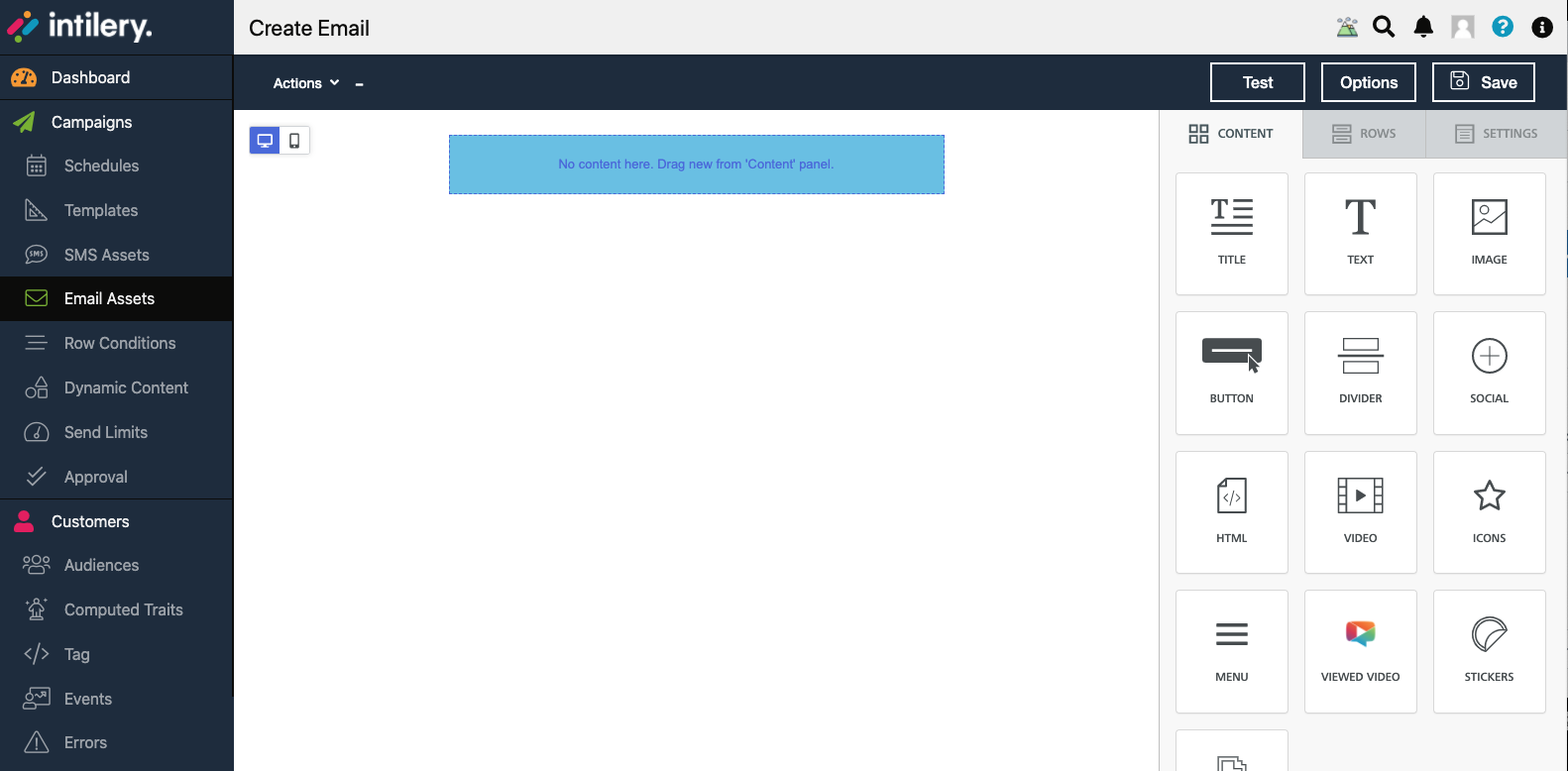 You now need to create some content for the email. The first thing you need to do is add a row to your email template, you will notice that one is already added by default in blue - the blue box.
Under the ROWS tab, click on the drop down to select the type of row that you would like to add to your template.
Empty provides a selection of blank row options with various different arrangements of content boxes.
Default provides a selection of options for rows in different arrangements and different content types pre-filled ready for you to add specific content to
Custom provides a selection that you have created to be re-used, for example a specific footer that you want to add to the bottom of every e-mail you send.
Once you have created a row it is ready for you to now add content to it.