When you first enter into the Intilery Platform you will receive an email from support@intilery.com which will provide you with your username and password and a link to your login.
If you haven't received an email, please ensure that you have checked that it has not gone into your spam folder, otherwise please raise a ticket to our support team who will be on hand to assist you.
Note: Please note this is a temporary password and you will be asked to reset the password upon the first time you log in
To sign in to the Platform, you require your email address as well as your password.
Navigate to the link in the email.
Enter your email and Password. You must enter the exact values from the welcome email that you received.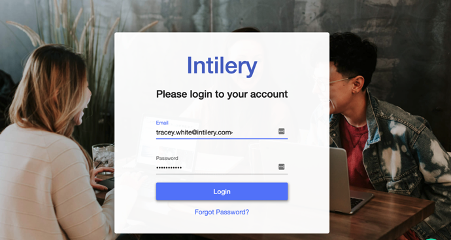 3. Click Login to be taken to the overview page